The ultimate outcome of an arbitration or mediation hangs on how you prepare. And how you prepare depends on how much you know.
Dispute Resolution Data (DRD) is the only source of aggregated data from arbitration and mediation institutions worldwide.

The tool provides access to data sets and statistical information, presented by case types and geographic regions, as well as insight into trends in international commercial arbitration and mediation.
Financial
Compare average claim amount by case type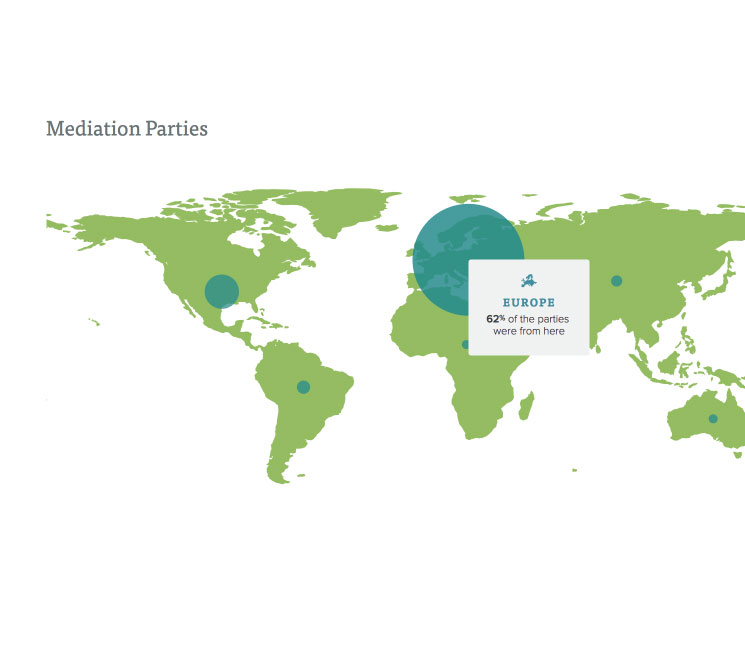 Location
Examine party locations by region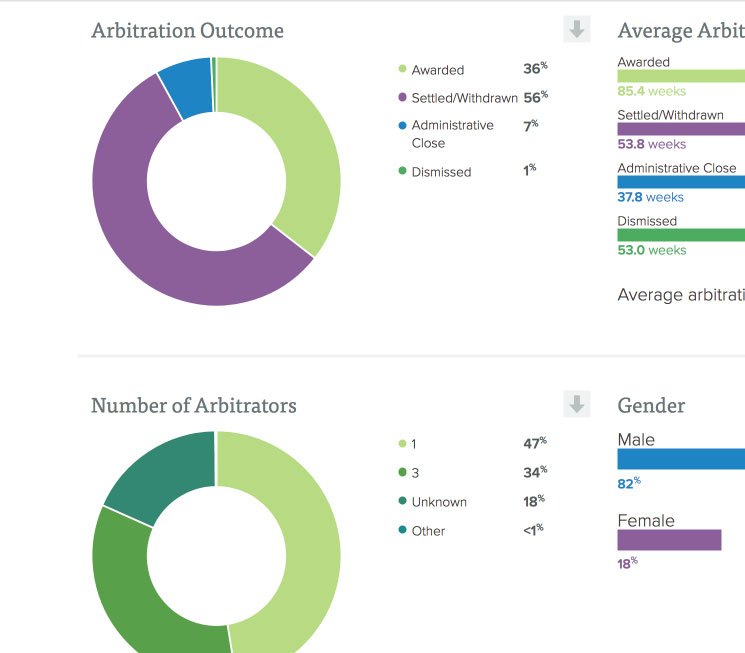 Forecast
Review arbitration outcomes by case type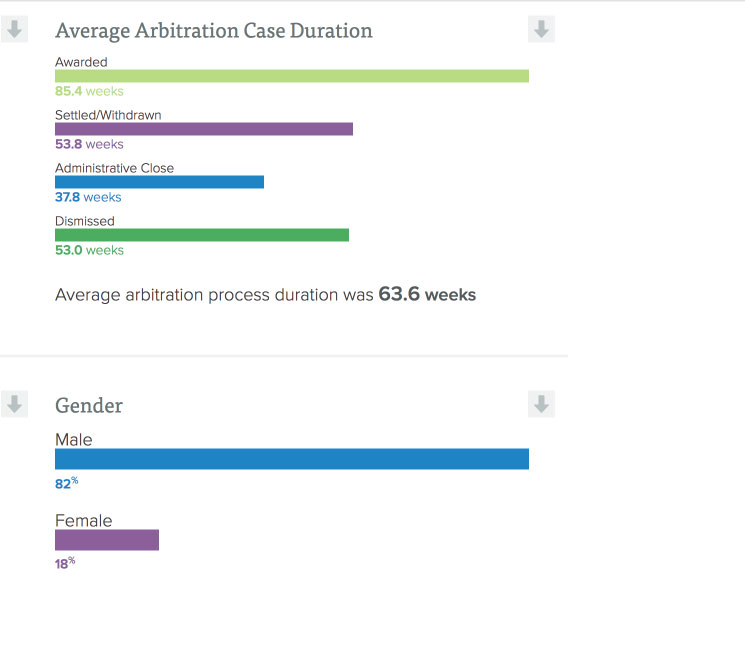 Time
Measure average case length across all case types
With this dynamic, ever-changing database you begin by selecting any combination of region and case type selected by industry sector.
The continuously growing data allows you to assemble exactly the specific and comparative details you need, by category, in any of the following ways and more:
Review case statistics, including length, claims, awards, costs, counterclaims, involvement of state courts
Measure award vs. claim
Compare average claim amount
Examine party/institution locations in detail
"Filter out" research topics to see a tailored research report with the data you are looking for
See the percentage of disputes resolved by settlement before award
Tailor dispute resolution clauses to geographic location
Examine the mediation success rate, cost and time by case type and geography
Conduct meetings or seminars with essential data directly accessible on-screen to attendees
...all this with absolute guaranteed confidentiality
"A veritable revolution in dispute resolution management"
With real global norms, available for the first time, you will process information and formulate strategies that will transform levels of service and can play a key role in preparing precise budgets, determining when and where cases will settle, and assessing success rates of counterclaims and mediation.

A veritable revolution in dispute resolution management. Access to DRD data will allow you to prepare your cases supported by powerful insights unavailable from any other source.
If you would like to learn more about our portfolio, or if you have any questions, please contact us: